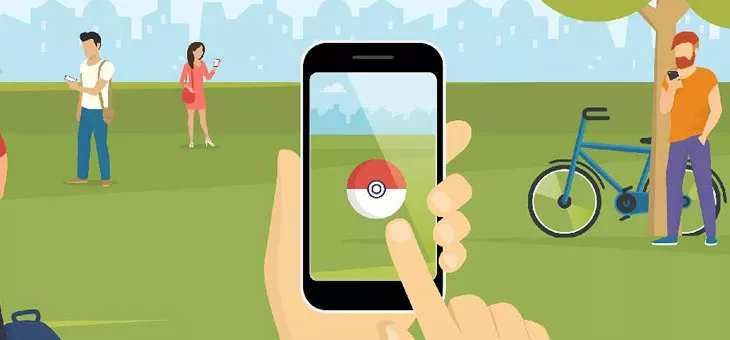 With the wide use of mobile phones, more than half of your audience like to do web searching on small gadgets rather than using a desktop. For most of the businesses, a website cannot be successful unless it gives mobile-friendly feature. In order to maintain the audience quantity, it's necessary that a website must be fully-responsive. A responsive website customizes the user experience and allows the user to use the website with great ease and efficiency.
The process of making your website mobile friendly means that your users can take your business anywhere without the need of carrying a personal computer. It gives an opportunity to an audience to make use of the website freely on their hand-held devices. This will definitely maximize the chances of engaging with a correct audience at a correct time. If you are completely new to the business world, then you can hire a reputed web development company as they can help you in taking the business to next highest level.
Below are the few benefits of having a mobile-friendly website for business:
A Mobile-Friendly Website Is Helpful In Enhancing The User Experience
A responsive website design is helpful in controlling the web page from its design to vertical configuration. It makes the web page to properly fit on the screen of the gadget with a constant structure. By having this programmed adjustment, a user can gain a great experience with an option of easy navigation.
A Mobile-Friendly Website Offers Easy To Use Solution
A well-designed mobile website quickly gets engage with the customer range as it is completely easy to use and read on every small screen. It's the fact that if the business owner has simple and easy to use website, then the customers can easily access information that they want. When a customer reaches your website to find the required services, a responsiveness of a site increases the chance of turning the customers into sales.
A Mobile-Friendly Website Increases Google Rankings
If someone moves with an organic website, then his business has likely to suffer as compared with the mobile-friendly website. An unfriendly website always affected and lowers the Google rankings. A Google knows that the customer will have a far better experience if he moves with a mobile-friendly option. In order to enhance the website rankings, there is need to create a responsive website so that Google easily identify it and display high search results.
A Mobile-Friendly Website Keeps The Competitors Behind
In this competitive world, it's necessary to keep the challengers behind and keep yourself to stand out on the web. When a customer reaches the site, he always prefers to choose a better optimized and user-friendly option. So, if you want to reach the customer attention, then you must make sure you make your website as easy as possible.
A Mobile-Friendly Website Makes The Customer Relationships Better
Rather the customer has a Smartphone or tablet, they expect to make a relation only with the fully-optimized business site. If you move with a mobile-friendly business site, then it will definitely make a good business-client relationship. Only an optimized and responsive website keeps the customers available anytime and anywhere. With all useful information that needs to buy a product at the time when a customer wants, only a responsive site can easily manageable.
A highly-responsive website improves the customer's experience, no matter what the device a user has. In this competitive world, it's necessary to develop a mobile-friendly website as more professional your business site seems to be, the more advantages it will deliver up to you. If you are completely unknown how to develop a fully-responsive website, then you can also take a help from the web developers at WireTree.