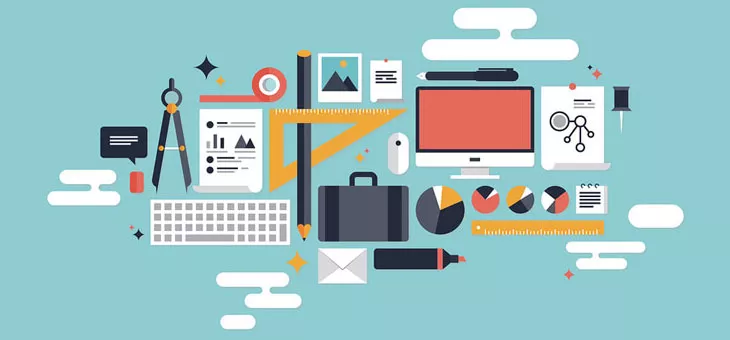 With growing Internet needs, consumers and Internet marketing has also increased. This has made many corporates eager to have their own websites. The positive aspect is that if the web is flooded with billions of sites then, there are also a huge number of consumers out there worldwide.
If you are passionate for making your business succeed online and you want to beat your competitors badly, then you must select a design which can make your site look outstanding. It can only be achieved if you hire a perfect web designer according to the need of your business.
A perfect designer can help you create a smart and appealing website which will make you stand apart from the rest of the crowd. Only a perfectly designed website will be able to fulfill your expectations. If a good designer is not available locally then, you can hire one from an offshore company or from a freelancing agency or from any designer available online anywhere in the world.
Before hiring a web designing company or a designer, do try to recollect information like what kind of services do they provide. Also, check whether their portfolio websites are working effectively or not. You should do proper analysis and feasibility study.
While searching for web designing services in Toronto, the main focal points should be:
Are they affordable?
The most influencing factor while hiring a web designer is to see if he is affordable or not. The money he is demanding is purposeful or not. Don't just pay him blindly if you want profits rather than any loss. Do a cross check with other firms also. Cost is considered an important factor for online businesses.
The web designer you hire should be able to create a professional and impressive website. The charges he asks should be affordable, if not cheap. Don't compromise with quality of your website for saving money.
Can they create impressive websites?
If you want to make your website stand out of ordinary then, it is must that you should create an eye catching attractive website. In spite of using old and common themes, go with newer designs. Just make it so interactive that visitors just love to visit it again and again.
Will their designs work well?
The website's performance is enhanced by its functionality. Don't just focus too much at design that you forget to provide its features. An innovative website works hand in hand with both design and functionalities. The designs should be tested to check whether they are according to need or not. Your site should work properly for 24/7/365. A good WordPress development professional knows the workings of theme designs from a user perspective as well.
Will they actually reach the visitors?
Your website, although designed in any platform, should be made readily available to all types of customers on all mediums like mobiles, laptops and tablets. Therefore, we can say that website should be made responsive. It means visitors from any corner of the world should be able to reach us.
A perfect web designer can make it possible through proper programming and designing.
Will it fulfill your expectations?
A website can be considered worthy if it fulfill your needs and purpose for which it was created. If a website is able to increase your social presence on the web, then it can be said that a web designer has fulfilled his responsibility.
Do they provide maintenance services?
The web designer whom you have selected should not only be in charge till a website is being developed but he should also take the responsibility after delivery. No wonder why WordPress maintenance services are also a big thing these days. Any types of errors and bugs should be altered time to time. If some new trend comes into existence then, he should try to update it in your site too.
If you'll follow up the above factors, it will absolutely help you hire a perfect web designer for your website.