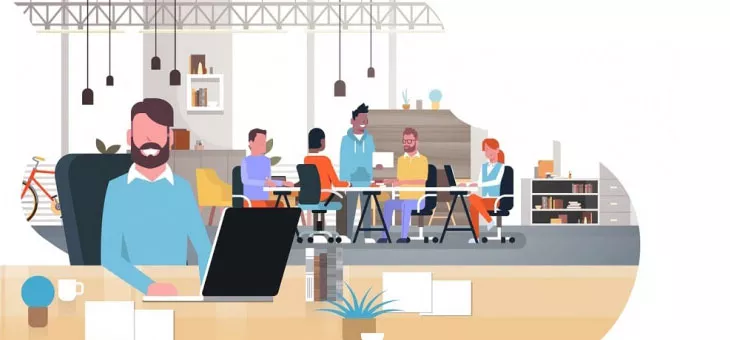 There cannot be a bigger shock for the developers and owners to know that their website fails to load quickly! After putting in all the time, efforts and money, a website is prepared to compete.
Post that, one has to bear the expenses of making it more SEO friendly. After doing so much and even succeeding to attract visitors, if the website fails to load quickly, all the efforts can come down to zero!
If your website takes more than 5 seconds to load, it's time to pay attention to its speed. Customers have a lot of options to choose from and if you will make such silly mistakes, you will never be able to stay ahead in the competition.
5 Factors Which Slows Down a Website's Speed
Website Too Heavy

If your website is having too many heavy elements like images, videos etc., it will slow down its speed to a great extent. Even too much content or text can delay the loading time of a website.

It is important that a website should have only relevant and important content. This will irritate your visitors, shutting your website then and there.

Images Not Optimized

Most of the website owners fail to realize the image optimization factor. There are images which are too big and failing to optimize images of such sizes will only make your website to load slowly.

Also, try to reduce the number of images to your website. One should only use relevant images only and that too, if it is really important!

Too Many Ads

Too many Ads on your website can really affect its performance, eventually making it slower to load. Yes, it is a great source of income but you have to remember that more than three ads will slow down your website.

Slowing down a website means turning away your actual customers away! Do you want to earn that small amount from ads at the cost of losing your customers?

Wrong Image Type

There are various type of images, all having different specs and sizes. If you want to speed up your website, it is important that you choose light image types such as JPG.

Using PNG is not a bad option but it should be due to some really important factor and not out of a random choice! So, choose light to load fast!

Too Many HTTP requests

Too many HTTP requests can affect the speed and performance of a website. HTTP request have many benefits but if they get accumulated too much, creates trouble for a website. So, to avoid such a scenario try to reduce the number of images, java scripts, CSS files etc.
Need Some Help?
If after putting all the efforts, your website sill doesn't load on time, contact Wire Tree in Toronto. We are the leading digital marketing and web design company in Toronto. Our experienced and skilled team resolve speed issues on regular basis and know exactly how to speed up a website.