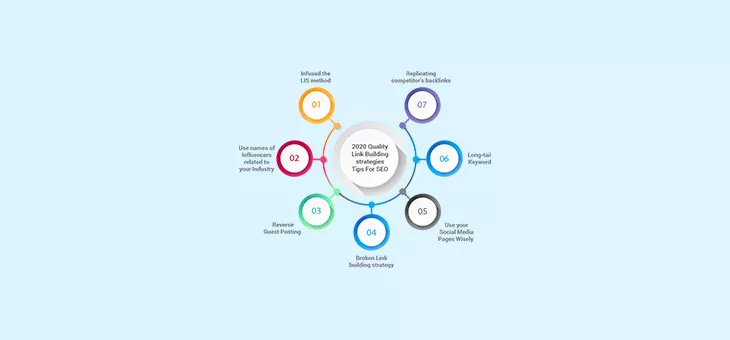 2020 going to be the transitional era of Digital Marketing. SEO is evolving, and many other strategies in Digital Marketing. This article by Wiretree, sums up the important tips for quality link building which will drive your business to another level.
1. Infused the LIS method
Use long sale letters for the backlinking process. It reflects a product has a lot of things to offer than just face value. It is a similar content developed for the internet. No one would show interest in linking to a page with a low word count(in this case, we are talking about sales letters). Therefore, to get better sales to invest more effort to make your content longer and deliver knowledge on every aspect related to the topic of content.
2. Use names of Influencers related to your Industry
If you use good words for industry-related influencers and tag them in your post, they are bound to share with their audience. This leads to more backlinks to your site and exposing you to a fresh audience and site traffic.
3. Reverse Guest Posting
If you have great content and a decent audience, use this method of reverse guest posting. Invite prominent bloggers to publish guest posts on your blog.
4. Broken Link building strategy
Broken Link Building is one of the effortless and effectual link building strategies used by SEO experts. In view of the fact that you add value to someone's website or blog by notifying them about the broken link. Adding to this, you are also providing a good replacement (by your content) for that dead link.
5. Use your Social Media Pages Wisely
Be in a continuous manner with your social media post. Post on your social media pages wisely and in the discipline. Social sharing can help route more traffic to your page and urge readers to link back to it on social media. Pages that perform well on social platforms systematically gain a slight upward in terms of SEO.
6. Long-tail Keyword
Use the long-tail keyword in your content formation. Now the major section of the consumer is at the decision-making stage as he is aware of what goes around and knows well what to ask (these days users ask google in question format). Therefore long-tail keyword is a better idea, as the long keyword helps Google contextualize the link and display it to genuinely interested readers.
7. Replicating competitor's backlinks
Used and suggested by 46.77% of surveyors, this one is a fast working strategy to build quality SEO links. In the Backlink Analytics group of reports (Competitors Tab) in SEMrush, you can view the backlink profiles of your competitor's website.
Once you know where your competitors place their links, you can target similar sites. You can also utilize the Backlink Gap Tool to inspect your backlinks side-by-side with your competitors and classify more opportunities.
Conclusion:
The tips mentioned above would work only when your sales letters and other content satisfy the below points.
Is your content larger in words and more informational than the top 10 ranking content?
Is your content visually lure your customers?
Is your content deep and serving the latest information?
Is your content easy to read?
Does your content has actionable tips?
Does your content satisfy the user motive?
Is your content better and distinctive?