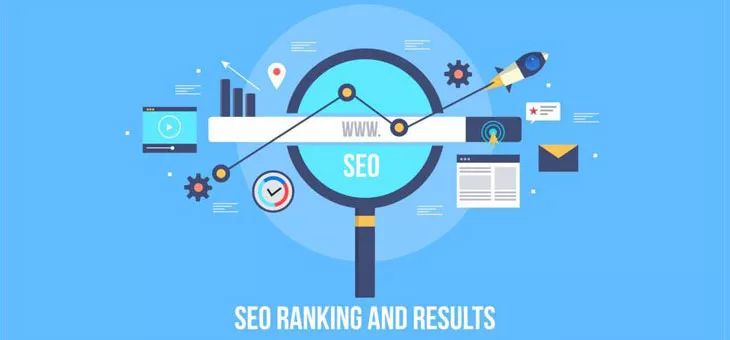 Every company is trying its best to come up in the Google searches. It is equally important also, as there is a lot of competition out there. One really has to find new and creative ways to boost the SEO rankings. However, while doing so, one tends to forget the existing tools which can prove to be very beneficial in getting a higher rank! This includes the use of social media, which helps in more connectivity to the audience.
When you are using social media accounts to promote yourself, it involves the use of useful words or keywords which helps in the SEO rankings.
Ways By Which Social Media Affects Your SEO Ranking:-
Link Benefits

Every website must have tried to build legal and illegal links to attract traffic to their website. With social media, it comes handy. One has to make sure the quality is good, which upon sharing socially, gets maximum shares. This helps the search engines to know that the content is good since many people have shared, thus improving the image and ranking of the website.

Brand Awareness

When you are promoting yourself on the social front, your brand gets a lot of recognition. This in turn leads to a lot of searches for your brand and your website. More the number of searches, more will the search engines try to link the brand or services to your website. This will help in getting a higher rank, whenever that brand or service is searched.

Google Accounts

When you have an active Google account like Google+, it will help in the SEO results for sure. Google will consider its social accounts more than any other of the same category. With regular updates and posts, you can make Google realize of your presence. This will help in collaborating it with your website and thus improving the rankings!

The Keyword Factor

Either you are using keywords in your social media accounts or they are getting used as a part of interaction, it counts a lot as keywords are very helpful in SEO rankings. When one uses them on regular basis socially, it gets appreciated by the search engines. One should try to make the customers engaged and communicating, thus increasing the use of keywords.

New Content Gets Faster Count

When you don't have social accounts, the new content which you will post on your site may not get crawled so fast. Search engines try to crawl the social accounts linked to the site before the site itself. So, if you regularly post fresh content socially, it gets added to their indexes. This way, your site's SEO performance would become better for sure.
Need Some Help On SEO?
If you have tried every possible method but still can't improve the SEO rankings for your website, don't worry! Our team of creative and skilled people have all the experience and tools to boost your site's SEO performance! Get in touch today itself!