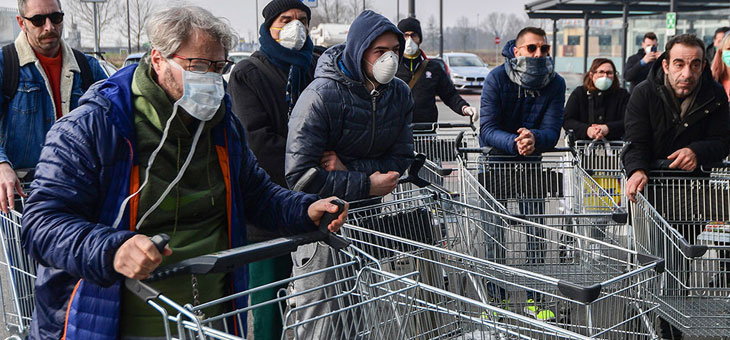 The outbreak of the novel Coronavirus (2019-nCoV) has put almost the entire world on high alert, with cases of infection been reported on every continent. Despite the preventive measures taken by the government, we urge everyone not to panic because of the new virus and follow the precautionary measures swiftly.
As responsible citizens, it is the duty of each one of us to ensure that the infection, as well as several myths surrounding it, do not spread. Carelessness by any of us can lead to even a more severe outbreak in society. Canadians are quite patient and responsible and will surely do their best to contain the virus from further spread.
Preventive guidelines, as suggested by the WHO:
Regularly and thoroughly clean your hands with an alcohol-based hand rub or wash them with soap and water.
Maintain at least 1 meter (3 feet) distance between yourself and anyone who is coughing or sneezing.
Avoid touching your eyes, nose and mouth.
Make sure you and the people around you practice good respiratory hygiene by covering mouth and nose with a tissue when coughing or sneezing.
Don't go out for work/ college if you feel unwell.
If you develop fever, cough and difficulty breathing, seek medical advice promptly as this may be due to a respiratory infection or other serious condition.
It takes between 2 and 10 days before people who are infected to become sick and develop a fever, so preemptively consult medical experts if you have any recent travel history.
How Are We Fighting Covid-19?
As we deal with this critical situation, WireTree is determined to kick off this new virus by honestly following the measures that ensure the health and hygiene of our employees.
Since the safety of our team is of utmost importance to us, our entire development, design and marketing team is working from home for the last few days and will continue working further. This has restricted their travel time and limits their social contacts to a good extent.
Our office has been fumigated and is sanitized twice every day. No matter, where we are seated, our entire team is still working in collaboration to make sure every project is completed and delivered on time.
Stay home and stay safe. Don't lose hope, it's going to end soon.