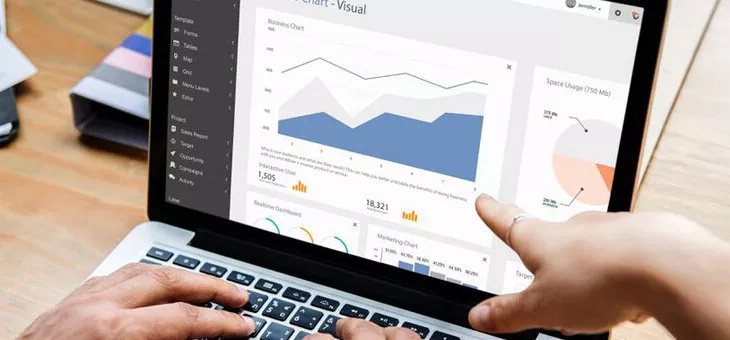 A bounce rate is a measurement of your website quality. The higher the bounce rate is, the lower the chances of being searched on Google. In simple words, customers or visitors who visit your website bounce off, before they even give a chance to convert them. On the other hand,
In web analytics, the percentage of visitors on your site after visiting the single page
In email marketing, the percentage of emails that is undeliverable determine the bounce rate of your website.
How To Find Bounce Rate?
You have to find which pages of your website seem to contribute to a high bounce rate and which traffic is likely to bounce more. You can view the bounce rate of your website on your WordPress dashboard.
By using the Mosterinsights plugin, you can see the bounce rate of your site as well as the other vital data like Google Analytics report. This is simple and the most convenient way.
What Is The Right Bounce Rate?
80% and above is very bad
70 to 80% is poor
50 to 70% is average
30 to 50% excellent
20 to 0% is very good
What Causes Bounces Rate Higher & How To Improve This?
Pop-Ups

Pop-ups are generally designed to increase the number of subscribers and long term loyal customers. But, most of the people find pop-ups are unnecessary and annoying. This way, they leave your site. You must keep it simple, limited and interesting.

Page Load Time

As no one likes to visit a site that takes more than 3 minutes to load, you should make your site load faster. Use the necessary image or videos of high definition and appropriate size. Utilize the plugins that help to improve the speed of your website.

Call To Action

Too many CTA on a single page makes the users confuse to take the right step ahead. Instead, optimize one or two CTA that is crystal clear to users, and it should be relevant. Consider about user intent and how the page can help people to accomplish their aim to visit there.

Complex Navigation

Complex navigation of a website impacts the user's experience, which also determines whether your customers will stay on the website or leave. The navigation is how your site visitors move around your website by accessing the menu button. Too many buttons and several guidelines will confuse the visitors and lead to make them frustrated. So, make your website easy to navigate.

Poor Website Design

The Internet is a distracting place, don't assume that you will be found easily. Understand the competition and make sure your website should be creative and eye-catchy that visitors could not lose their interest when browsing your site. It significantly helps to reduce the bounce rate.

404 Error Page

However, this error shows the type of pages that have not been yet created. It would, therefore, be much better if you personalize the page by guiding the visitor what they need to do after encountering such a problem. For example, you can drop a message like 'contact us' link.

In-Content Links

Adding links that lead back to other posts within your site allows the viewers to find what they need with ease. It also lowers their chances of leaving your sites. Remember, in-content, links are beneficial, but you have to keep in mind that too many links can end up hurting your ranking on SERPs.

The White Space

A crowded website can make it confusing for the users to read the entire content, which can hurt your bounce rate. The white space means the white background on your website can also do the same as crowded, so you should consider using this because users can't keep their eyes on this white space for a long time.

Website Responsiveness

A site which does not improve the speed will cause a high percentage of bounce rate because most of the people prefer their phone to search for anything. Make sure you have tested your website, and it is accessible on various devices including desktop, tablets, and smartphones.

SEO Strategies

When we talk about SEO, it includes every tactic to drive quality traffic to your website. By implementing the SEO, you can ensure the right people will not leave your site. SEO goes a long way to refine quality content on your website. You must consider investing in professional and experienced SEO analysts.
Conclusion
Bounce rate is an essential and among the other vital aspects of your site like site performance, lead generation, quality content and more for your website success metric. So, it is necessary to reduce the bounce rate for making your online business website successful.
At WireTree, we are your one-stop solution for website design, development, and digital marketing in Toronto. From improving your site look to rank it on the top of SERPs, we are familiar with every advanced tools and technique. Call us today and let us help to improve your website's online presence.