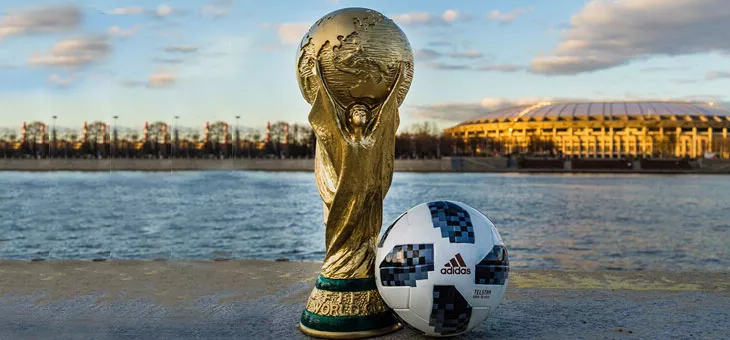 Did you get the big news? Yes, the world's biggest soccer event, FIFA is coming to Canada with a co-hosting with the US & Mexico in 2026. Ever since our only qualification of men's national playing soccer team in 1986, the future of Canada's soccer has seemed bleak and without hope. But, the announcement of co-hosting has enlightened the hopes again. Optimism and excitement have gripped the entire nation and there are words of FIFA everywhere.
The football fever is still on with the ongoing FIFA world cup in Russia that has created a buzz among people from all walks of life. With 32 teams qualifying for the cup this time, people are strongly supporting and motivating their favorite teams to qualify for the finals. Till now, no one knows whether Germany will succeed in defending its title of the last season or it will be Argentina or Spain or Portugal or any other nation who'll bring the glory to their home this time. Everything is just a suspense until the finals.
With many great players playing for their countries, the ones you should definitely watch out are Mohamed Salah (Egypt), Lionel Messi (Argentina), Neymar Jr. (Brazil), Luis Suárez (Uruguay), Cristiano Ronaldo (Portugal), Isco (Spain), Toni Kroos (Germany) among others. Let's see whether the Ronaldo factor or the Messi approach will steal the world cup away from the defending champion i.e. Germany.
The current blueprint for the 2026 FIFA World Cup co-hosting calls for Canada and Mexico to stage 10 games each, with the US hosting 60. Coming to the cities, Edmonton, Toronto and Montreal are the Canadian candidates to host the men's soccer matches which will consist of 48 teams for the 2026 tournament.
As our honorable PM Justin Trudeau said, it's truly an opportunity to bring the world, especially the North America together. This will not only highlight how well things work between Canada, Mexico and the United States, just will also boost the friendly and economic relations based upon trust.
Let's Work Out Hard Together To Make FIFA World Cup 2026 A Remarkable Success!