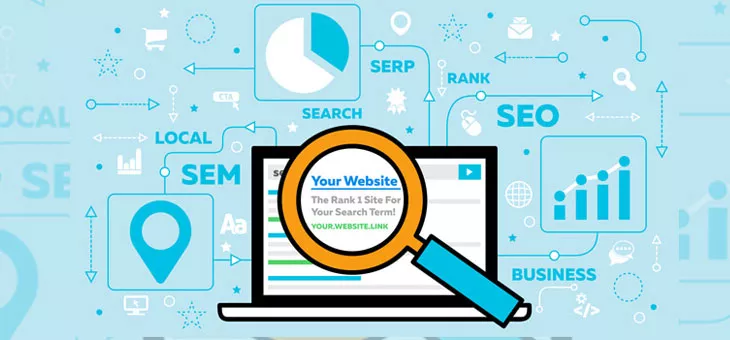 Are you being penalized by Google for lower quality content or links? If so, you may know about the Google's search algorithm that Google changes every year. Many of these changes are minor and some are major like Hummingbird, Panda and Penguin that affects search results of your website.
It can be a nightmare for you after knowing that your business website has been penalized by Google. In such situation, you may have only one question in your mind that why your site has been penalized by Google. The answer to this question will help you to get back your business on the track.
Here are the some reasons of why Google hates your site.
Duplicate content
As everyone knows that content is a king. The performance or ranking of your website depends on the content. Duplicate or copied content can make your site less useful in Google's view. This could result in a penalty. In order to protect your site make sure you have original content on your site.
Too many links
Buying links from other sources may improve your rank. But buy them from spam or low quality sites can affect page rank. The Google doesn't like too many lower quality links that pointing your site.
Keyword stuffed content
Keyword stuffed content is differ from duplicate content. A very high keyword density is a sign for poorly written content. There may be various types of rules about keyword density in content. But if once Google detects a number of keywords in a single page, it may penalize you.
Broken external and internal links
Keep your all internal and external links up to date to protect your website. If you fail to do this, Google will assume that you do not care about the user experience. So, check all internal and external links very carefully.
Slow speed
A site that takes too much time to load can make your visitors frustrated. There are many factors that can affect the speed of the website. It is a problem that you need to troubleshoot as soon as possible. Use a caching plugin to solve this problem.
Anchor tag overuse
There was a time when search engine optimization executives worked on various keywords in order to emphasize their authority. Since the 2012 Penguin update, the Google strongly discouraged the over use of the anchor tag. The excessive use of anchor links can hurt your site.
Black hat SEO advice
In order to get a higher rank on the search engines in a short time, various people switch to black hat SEO. Publishing information on your site by using black hat SEO can be penalized the site.
After reading these reasons, now you may have one question in your mind that how to deal with this problem. Don't panic, we have a solution for your problem. Feel free to call us at WireTree in Toronto.