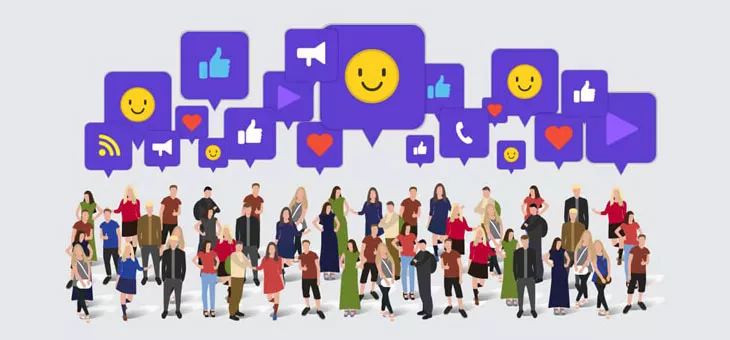 Nowadays, if a business doesn't have a social media presence, it is likely to lose out many customers which affect your revenue. This is why even a startup or small business leverage the social media advertisements to boost their brand conversion rate. Among several social media networks, Facebook is the first choice of businesses to promote their product and services, and it effectively turns out to be beneficial in increasing business revenue.
But, the question that often crawls in the mind of users is how Facebook helps in boosting your online business. Understanding, the process of improving your business via Facebook ads is necessary so that you can implement a successful social media strategy.
Let's take a glance of various types of Facebook ads that help to run your business and what is the object of posting them.
Page Likes

This one is the very first ad type that helps to improve the organic reach of your Facebook page. Its main aim is to aware the people about your brand or what you are offering. It is intended to encourage your targeted audience to follow your brand on FB via 'like'.

Engagement Ads

This kind of ads helps to target your existing users to generate the conversion on your business website or your application. With the help of such ads, you can highlight the new features, services and products that encourage your users to engage with your website.

Acquisition Ads

The engagement ads help to re-engage the existing users, and the acquisition ads support to bring new users and customers to your business. It includes ads like app installation, lead generation ads, product/service promotion ads, etc.

Localized Ads

Some businesses focus on location-specific goals rather than global brand awareness. This kind of ad campaign is set using the geographic location to target the particular audience via tailored offers for high relevance. It could be encouraging the store visitors to avail of the offers in a specific location. Localization is becoming a great way to enhance brand recall value and conversion.

Website Conversion Ads

Although brand awareness campaigns help in driving traffic to your website, the site conversion ads are different from this. These are specific and super-targeted ads. The main aim of website conversion ads is to define CTA on a particular page of your website. To get the benefit of these ads, you must try more compelling CTA instead of 'learn more,' 'know more' words.
How Do Facebook Ads Work?
Yes, Facebook ads do work and help you to get a good return on your marketing investment. Once you have fixed your goal of running a Facebook campaign, you will be ready to maximize the result. It works in the following way:
Approx one-third part of the population is active on Facebook. Some active users looking for the products and services and others may be searching for the exciting content on FB. So, whether you post an add to inform the audience about your business or want to generate more business, you can drive maximum traffic to your store using FB Ads.
Facebook Ads Benefits
Drive traffic to your business website
Generate quality leads
Encourage users to interact with your web page
Advertise and promote your product and services
Secure more sales
Expand your brand to reach
Boost brand awareness
And, all this provide you with a higher return on investment.
Facebook Advertising Campaign Strategies
Build ads around your goals such as brand awareness, conversion, consideration, etc.
Target audience with remarkable precision creating custom audiences defined by metrics such as gender, occupation, location, income and many more.
First, target your existing audience and then move to influence new users.
Run split testing on Ads and include social proof.
Emphasize on customer emotions.
Follow AIDA for writing Facebook ad copy. AIDA refers to Attention, Interest, Desire and Action.
Track appropriately by installing the snippet of code on your website which allows you to target the visitors to your site.
Use the social media track tools that can help you to find an accurate ROI as well as the performance of your ad campaign.
Your Facebook ads should be based on what your business has to offer, which industry you are in, the niche you are targeting and what are the goals of your campaign.
Now, you know that Facebook Ads can help you to generate more business and boost revenue. follow the right strategy to improve your business via Facebook ads. As more people are active on Facebook and your competitors are also trying to target them all, you have to perform out of the box to stay one step ahead in the competition.
So, if you are interested in having professionals who can manage your Facebook ad campaign for your business then reach us at WireTree. From FB page designing to making it successful, our team of Facebook marketing experts in Toronto implements the right tactics and strategies. We are available 24/7, call us any time to discuss your Facebook advertisement campaign requirements.