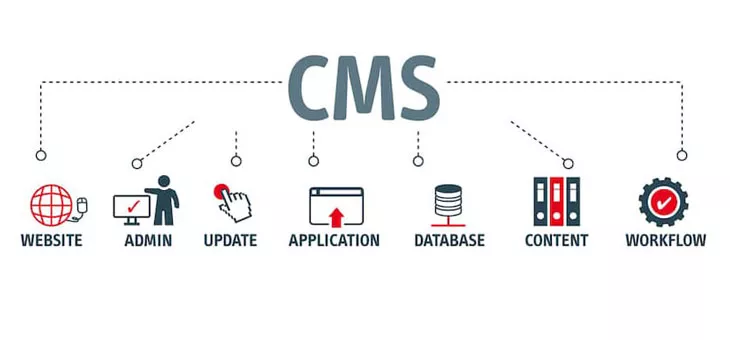 WordPress is the leader when it comes to making websites that click with the customers. Not only does it lead the corporate website design industry but it also finds firm footing in the e-commerce sector. Having been around since 2003, it is also very popular in the blogging sector. This CMS has many advantages over its peers. So, why is it so popular among the web designers of today.
Let's go into the details.
Ease of Use
WordPress offers an intuitive interface that makes it easier to use. You can easily build pages with visual composer. Creating new pages, adding images, posting blogs etc. are a breeze on this platform. Formatting time is reduced greatly here as well.
Manage Your Website from Any Computer
This CMS helps you login from any where in the world and manage your website's processes in an interactive online way. It is browser-based and not machine based.
Zero HTML Editing
You don't need no extensive HTML knowledge. There is also no requirement of FTP software. It is a self-contained setup that you can use to post, edit, upload and do so much more.
Best Option for SEO
When it comes to SEO, WordPress rules over others. Search engines love this CMS since it is easy to index. The simple and clean outlook makes it easy for the engines to scroll through the website's content. The meta tags, keywords and other aspects are well taken care of in WordPress.
More Control in Your Hands
WordPress is open source, which means there is more control over the various aspects of website. You can change anything and fiddle with various functionalities as per your wish which is not possible in other platforms or is limited.
100 Percent Customizable
You can customize your website any which way you want. When you choose WP, you can offers a unique experience to your visitors.
Ready to Use
Here, you can start from the word go! Originally, meant as a blogging platform, it has become the right choice for setting up websites as well. You can quickly launch your website, add RSS, commenting and many more functionalities.
Multiple Plugins
Plugins are perhaps the best feature of WordPress. There are tons of plugins for a wide range of functions. You can search the plugins and find many that can serve your purpose.
There are many more advantages of moving onto WordPress. Once you go WP, there is no coming back because it's just so much better its peers.
Looking to make a WordPress website? Talk to our Toronto based WordPress developers for more information on responsive WP websites.