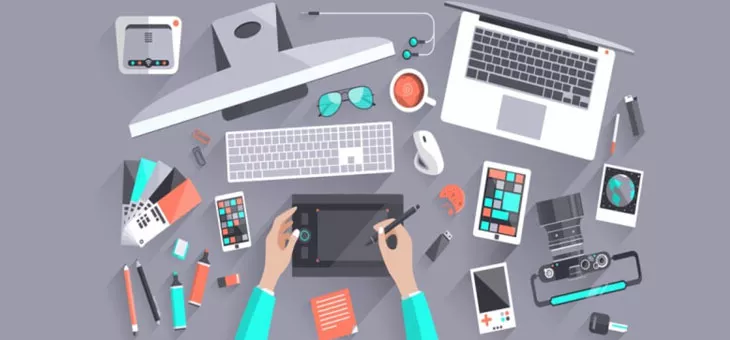 With growing technology, user demands have also grown. They are not happy with simple designs and websites. In fact, they are becoming more technical and are demanding technical aspects in their designs as well. If you are a developer and are developing simple web pages with simple user interface, no navigation and contact forms, then you are going on a wrong track. There is an increasing demand of dynamic and customized designs rather than simple ones.
Various UI design laws for effective designs are:
Law of clarity
This law states that "User avoid interface elements which doesn't have a clear meaning"
This indicates that its basic nature of human to avoid and ignore things that seems to be complex and is difficult for them to understand. So, designers needs to avoid designing interface elements that could make people wonder what they do.
Law of preferred action
This law states that "User feel comfortable if preferred action is known to them".
This indicates that there should be an obvious action guide or easy to understand user design in which every element should be clearly defined. User should be able to guess where he'll find a particular item in a website. Users should never wonder what to do next in a site, the preferred action should be obvious.
Law of context
This law states that "User wants to have interface controls near to each element".
This indicates that users expect the controls to be more user friendly and needs to see interface elements adjacent to the object they want to control. In other words, keep things handy for users.
Law of defaults
This law states that "Most users do not care much about changing default settings."
This indicates that most users stick to default settings, the reason may be fear of doing something false or shortage of time or technical knowledge. Defaults are therefore considered powerful. Select a default profile for your UI design settings which will be same for all users.
Law of guided action
This law states that "User performance will increase if they are guided accordingly".
This indicates that if guided with various animations, user can perform better with every click. Create visible call-to-action banners to guide user actions.
These are various user interface laws which needs to be followed before developing an application. These laws will help you form an effective design. WireTree in Toronto is a web development and design company which focuses on providing effective UI designs for your web or mobile application.