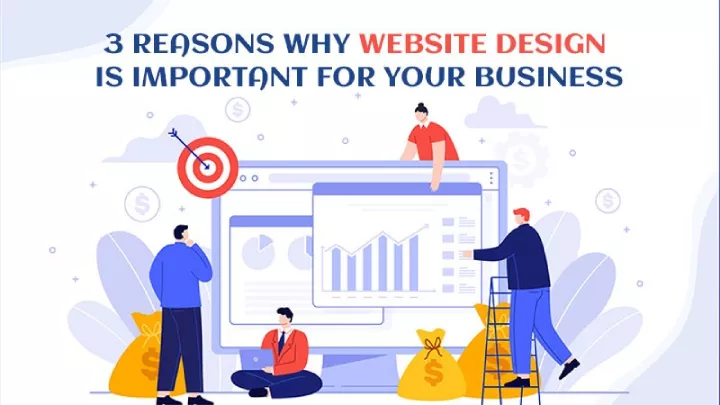 Small and big businesses alike need to have a website these days. A lot of companies, however, seem to think that having any kind of website is already enough. They choose not to invest in making sure that their website looks good because they assume that as long as their target market can find them online, they're all set. Unfortunately, that's not always the case. A good website design is just as important as having a functional one. Here are three reasons why:
Your Website is Usually the First Impression You Give
Much like in real life, first impressions last. When people visit your website for the first time, you only have a few seconds to leave a good impression. If they find your site unappealing, chances are they'll just leave and look for another business that has a better-looking website. On the other hand, if you make sure that your website catches their eye and leaves them wanting more, you've already increased the chances of turning that visitor into a customer.
A Well-Designed Website inspires Confidence and Trust
When people visit websites, they tend to judge the business based on how their site looks. A lot of them will automatically assume that if a company has a well-designed and professional-looking website, then it must be credible and trustworthy. On the other hand, if they see a site that looks like it was made by an amateur with no regard for aesthetics, they will most likely lose confidence in the company and look elsewhere.
A Good Website Design Shows That You are Willing to Invest in Your Business
Investing in a good website design shows your target market that you are willing to invest in your business. This gives them the impression that you are serious about what you do and that you want to provide them with the best possible experience. Remember, people are always looking for businesses that they can rely on. If they see that you are willing to go the extra mile, they will be more likely to trust you with their needs.
Conclusion:
These are just some of the reasons why it's important for businesses to have a good website design. Keep in mind that your website is usually the first impression you give to potential customers. Make sure that it leaves a good one!
Contact Wiretree For a Free Consultation